Denver Appliance Repair
Our daily lives in Denver revolve around a host of appliances. Whether it's your trusty refrigerator working silently in the corner, or the microwave you rely on for those time-saving meals, appliances help simplify life and keep your household running smoothly. When an appliance starts acting up your entire routine is upset. Before contemplating the purchase of a new appliance, consider calling Lee's Denver appliance repair service.
We have been proudly serving residential and commercial clients in the Denver area since 1955. We are a full-service appliance repair service repairing brands, makes, and models.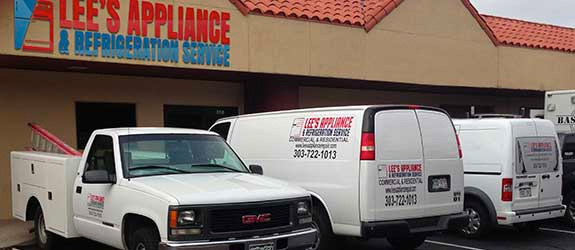 Lee's Appliance & Refrigeration has been caring for you and your appliances since 1955. We have the knowledge and expertise to keep your appliances running for years to come.