Denver Heating and Cooling Repair
Homeowners may not always realize it, but most of the time the climate control systems that keep their houses comfortable are integrated HVAC systems. These provide both heat in the winter and air conditioning in the summer. How this is accomplished depends largely on whether the system runs on a furnace and forced-air system or a heat pump. In either case, the components are often put under a lot of strain, and the system will eventually begin to give out. By contracting experienced professionals for Denver heating and cooling repair, Denver residents can often avoid more costly heat pump, duct, and furnace replacements.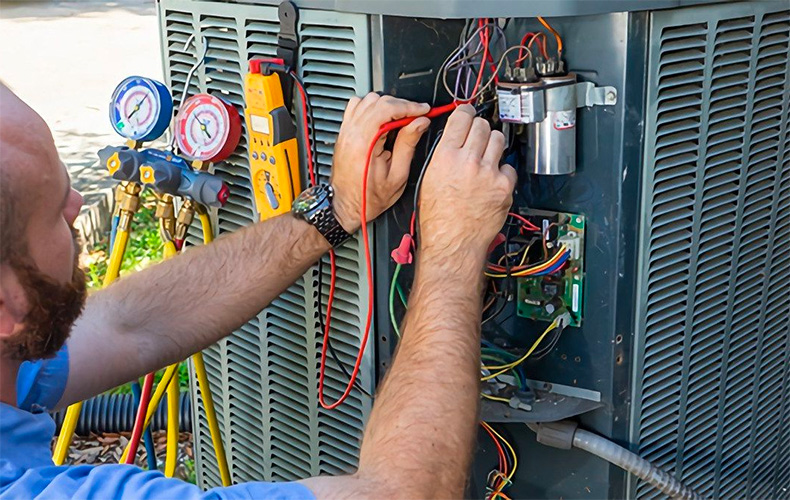 One of the best ways to avoid the need for heating and cooling repair is to ensure the system receives adequate maintenance. This includes at least one yearly maintenance visit, during which a professional technician should calibrate the heating and cooling system and check all parts for signs of wear. Preventative maintenance is the most efficient way to ensure that any kind of HVAC system will continue to run for years to come.
When it comes to heating and cooling repair, Denver residents know that keeping their furnace running is important to more than just the family's comfort: it can literally be a matter of life and death. Denver winters are no joke, and the middle of a snow storm is the worst possible time to discover the furnace or heat pump has gone out. Unfortunately, sometimes there is no way around the need for emergency repairs, which is why most companies offer 24/7 emergency services.
When it comes to their air conditioning, homeowners may initially feel like it is less urgent than furnace maintenance. However, it's still important to ensure proper functionality of the HVAC system as a whole. The best part about hiring a repair and maintenance company that can work on both heating and cooling systems is that ensuring the air conditioning unit is in good working shape is as simple as making another phone call at the end of the winter. The same technician can check all component parts and perform Denver air conditioning repair should it be required.
To Schedule an estimate call us today at (303)722-1013 and ask about our product warranties.