About
History
We've been servicing major appliances and HVAC systems in the Greater Denver Metro area since 1955 when Lee Corman opened the doors of Lee's Appliance and Refrigeration Service on South Broadway Street. We are proud of this heritage and remain locally owned and operated.
Our Values
We still manage the business the way Lee did with simple old fashioned values.
a) There is only one way to do something…the right way
b) Grandma Rule
c) We don't just treat our customers like "family" because, let's face it, the unfortunate reality is that there are some pretty dysfunctional "families" out there. Instead, we call it the "Grandma Rule", to treat our customers as we would our own grandmother.
Keep it Simple
Explain clearly what we will do
Price it fairly
Do it quickly
Do it carefully
Explain what we did
Clean up after ourselves
d) Never forget that business is earned one job at a time
Our Service
We have the skill and expertise to service all brands of residential appliances, commercial refrigeration systems, multifamily coin op laundry systems, heating and furnaces, A/C systems, and swamp coolers.
Our People
Our Technicians are: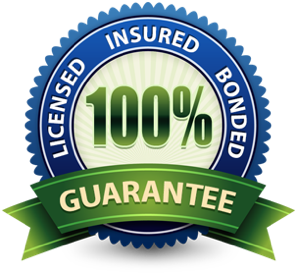 Background checked and drug-tested
Driving clearly identified company trucks
Dress in professional uniforms
Factory trained and customer focused
EPA certified
While in the home, we protect your property by:
Wearing protective shoe covers
Using appliance skid pads
Using protective blankets
Having the right tools for the job
Having direct access to OEM factory tech support & knowledge
Our Guarantee
Our business is licensed, insured, and bonded.
We stand behind our work with a 90 day labor guarantee.
We are good at what we do and priced very fairly. Don't take our word for it, read our reviews on Angie's List, Yelp, NextDoor, and Google.