Coin Operated Appliance Repair
Managing or overseeing an apartment complex or multi-family property to meet the needs of both property owners and tenants can be a daunting task. When equipment in your self-service laundry room is down, wasting time looking for a reliable company is not an option.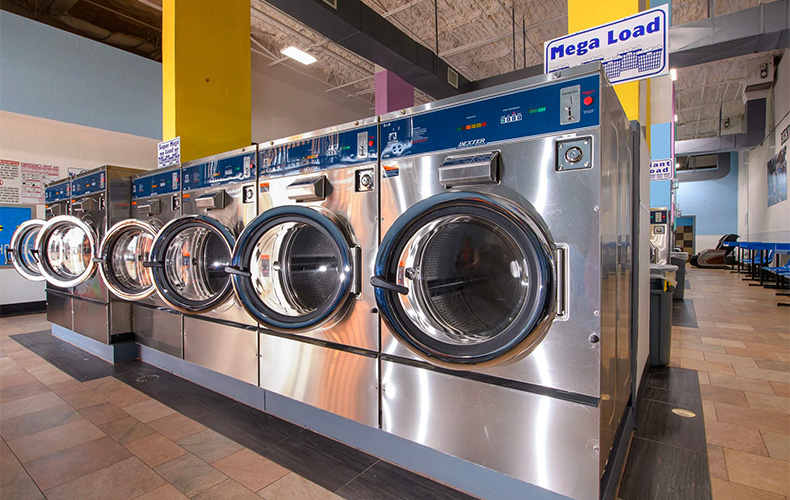 Coin Operated Laundry Machines
Denver's Appliance Repair Company, Lee's Appliance and Refrigeration Service does not only do residential laundry machine repair but is a specialist in the area of coin-operated and card-operated laundry equipment utilized in laundry rooms across Denver Metro. We have the right technical expertise, insurance and infrastructure to address all your coin-operated washers and coin-operated dryer. As one of Denver's oldest Appliance Repair Company's having been in business for over 50 years, you can be sure you are dealing with a reliable company that stands behind its work.
Unlike many other companies, we do not use independent contractors, and our senior Technicians have an average tenure with the company in excess of 10 years. We carry full liability insurance and all our people are covered under workers' compensation giving you peace of mind that a reputable and well-established company is taking care of the problem.
Our dedicated technicians bring more than 25 years of industry experience capable of executing fast, quality repairs to coin-operated laundry machines. We have service relationships with most manufacturers of coin-op washing machines and coin-operated dryers, while our technicians remain current on changing laundry machine technology through ongoing participation in continuing education.
Lee's Appliance and Refrigeration Service is Denver's Appliance repair company for Coin operated laundry solutions. If you decide to purchase new or used coin-operated laundry machines, we can assist with the installation even if not purchased through us. You can count on our technicians to provide affordable, reliable repair service when needed. We generally service your equipment within one business day but do endeavor to complete service calls the same day we receive them.
Some of the Brands We Service:
Speed Queen
Huebsch
Ipso
Maytag
Whirlpool
GE
and More
Card or coin-operated washing machines and dryers have the same basic components of other laundry equipment. The primary differences are the additional assemblies required to manage collection of payment and may include a coin box or card slide that accepts coins or debits in exchange for letting it run cycles. These machines are general more robust than the average residential laundry machine and are designed to be operated for longer periods at a higher duty cycle. Along with the higher usage, repairs are common and can include
Broken Belts
Not Draining
Not Spinning
Shaking Violently
No Power
Leaking from bottom
Stopping Mid-Cycle
Door Switch Repair
Burnt-out Motor
Transmission failure.
Thermostat/Thermal Switch Failure
Clogged Vents / Intake
Laundromat
Whether it's a Gas or Electric Coin Operated Dryer or Coin-Op Washer plaguing you and your tenants, Denver's Appliance repair company, Lee's Appliance can take care of the problem quickly and cost-effectively.