Denver Freezer Repair
Freezers can help families save a lot of time, and even money, when they are working as intended. They allow stocking up on supplies without fear of spoiling. Lee's Appliance Repair offers Denver freezer repair services for large commercial freezers and the freezers in your home. The mechanisms they use to keep food cool are quite complicated. There's no need to dwell on the mechanics, though. Regardless of how freezers work, there's one thing that's certain: when they stop working, food goes bad. That's why it's a good idea to periodically inspect home appliances for signs that freezer repair may be required.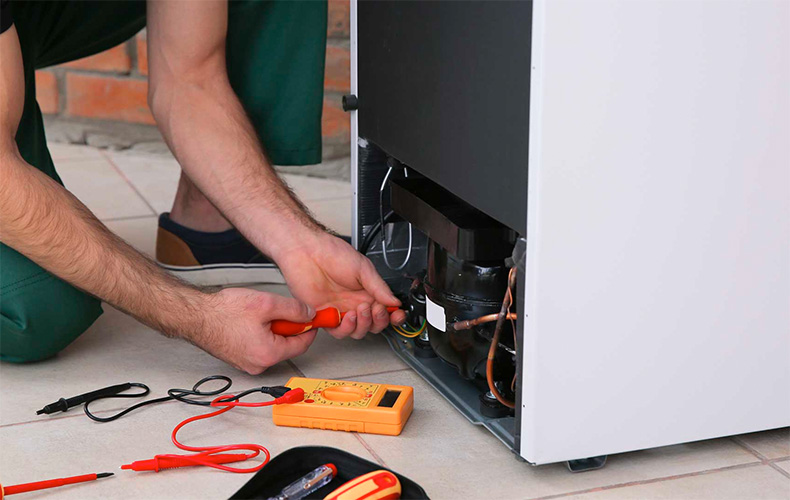 Inadequate Temperature Control
There are a few ways freezers can malfunction and cause food to spoil beyond the obvious failure to maintain consistent power supply. If it isn't maintaining cold enough internal temperatures, there may be issues with the thermostat, temperature control module, faulty or inoperable fans, damage to a door seal or any other number of problems. On the other end of the spectrum, if the temperature is too cold it is sometimes known as over cooling. This can create the effect of freezer burn, which can also lead to food loss. If there is frost forming on or in the pipes, it can also lead eventually to more serious problems, including unit failure. By calling right away for freezer repair, Denver homeowners can avoid more costly repair bills.
Damaged Door Seals
Often it is apparent to the naked eye when door seals become damaged. If no visible damage is present, though, that doesn't mean they are in perfect working condition. Unexplained increases in energy bills are one easily recognizable symptom of defective door seals. When calling for freezer repair services in Denver, residents should mention it if the door seals appear damaged.
Strange Noises
If the unit is producing any kind of strange clunking or whirring sounds, it could indicate a serious problem with the compressor or possibly a condenser or evaporator fan. Call a pro for Denver freezer repair as soon as possible.
Just Plain Won't Turn On
If the unit is plugged in and switched on and all necessary breakers are working, but the unit is not turning on don't lose hope. You may be facing a simple failure on the start components which allow the compressor to start and run. Such repairs are generally quite inexpensive.
By calling an emergency service for a sub zero freezer repair, Denver residents can sometimes manage to minimize the amount of food waste that occurs due to freezer problems. Don't put it off. Call today.
To Schedule an estimate call us today at (303)722-1013 and ask about our product warranties.